Table for two with a view?
We'll take it. Myrtle Beach has lots of them, from oceanside eateries to Marshwalk pubs. The only thing that can compete with the views is the food.
Here are some of our favorites for when you take a trip south to Myrtle Beach during your stay.
1. Sea Captains House
This place is famous for its setting (1930s cottage) and fare (traditional seafood). You'll love everything about it, including the food, service, and ocean view. They also host live music.
Our recommendations
Starter: Award-winning She-Crab Soup, Bacon Wrapped Scallops
Entree: Jambalaya for lunch, Filet of Carolina Flounder for dinner
Dessert: Hummingbird Cake, Key Lime Pie, Chocolate Bourbon Pecan Pie
Drink: The Original Mimosa, Fresh Sangria, Caramel White Russian, B&B
2. RipTydz Oceanfront Grille & Rooftop Bar
It's the fun spot on the strip, with great people, delicious seafood, and a patio with a view. You must go to the rooftop in this cool sports bar (far from typical!) for the best experience. It's a roomy spot with lots of diversity on the menu for any palette.
Our recommendations
Starter: Mahogany Chicken Tenders, Shrimp Cocktail
Entree: Riptydz Burger for lunch, Fish & Chips for dinner
Dessert: Black Cherry Cheesecake, Lava Cake Ala Mode
Drink: Everything Under the Sun Mega Mason, The Chanticleer
3. The Landing at The Boathouse
It's a lively spot where dull moments never happen, with great food and cold beer. You'll want to come back again in the summer to see it turned up, with live music and everything. Enjoy an in-house brew and a spectacular view of the Intracoastal Waterway.
Our recommendations
Starter: Firecracker Shrimp, House Made String Cheese Sticks
Entree: Chicken Fingers for lunch, Chicken Quesadilla for dinner
Drink: Water Malone American Wheat, Cybernetic Organism IPA
4. Ocean Front Bar & Grill
Hang out at the boardwalk with a bar, good food, and live music. It's an awesome place, and how can you beat fun, food, and gorgeous views, right on the ocean? It's in a historic location that dates to 1935 and took a devastating blow from Hurricane Hazel in '54.
Our recommendations
Starter: Fried Pickles, Conch Fritters, Beer Battered Onion Rings
Entree: Boardwalk Footlongs for lunch, Shrimp Basket for dinner
Dessert: Funnel Cake Fries
5. Sharkey's Oceanfront Restaurant
Chill out in this haven for happy hours and a digital jukebox. It's a seafood joint that is friendly to dogs and people. Enjoy the views right from the boardwalk, with plenty of fun things to do in the area after or before.
Our recommendations
Starter: Tossed Salad, Fried Green Tomatoes, Coconut Shrimp
Entree: Sharkey's Famous Grouper Tacos for lunch, Grilled Salmon for dinner
Drink: Cosmopolitan, Shark Bite Cocktail, Hula Hooch Bucket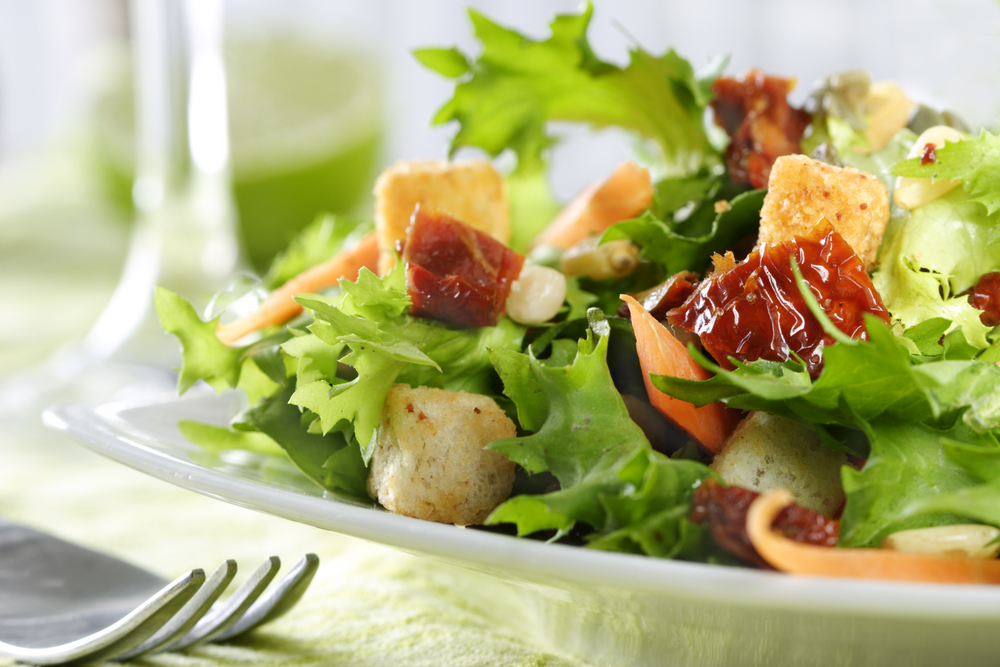 Come Celebrate Any Occasion at North Beach Resort & Villas
For a beautiful resort that has all you need, choose North Beach. You'll find friendly staff, clean comfortable rooms, and plenty of space to relax. Explore the wonderful area around the resort and book a stay today.