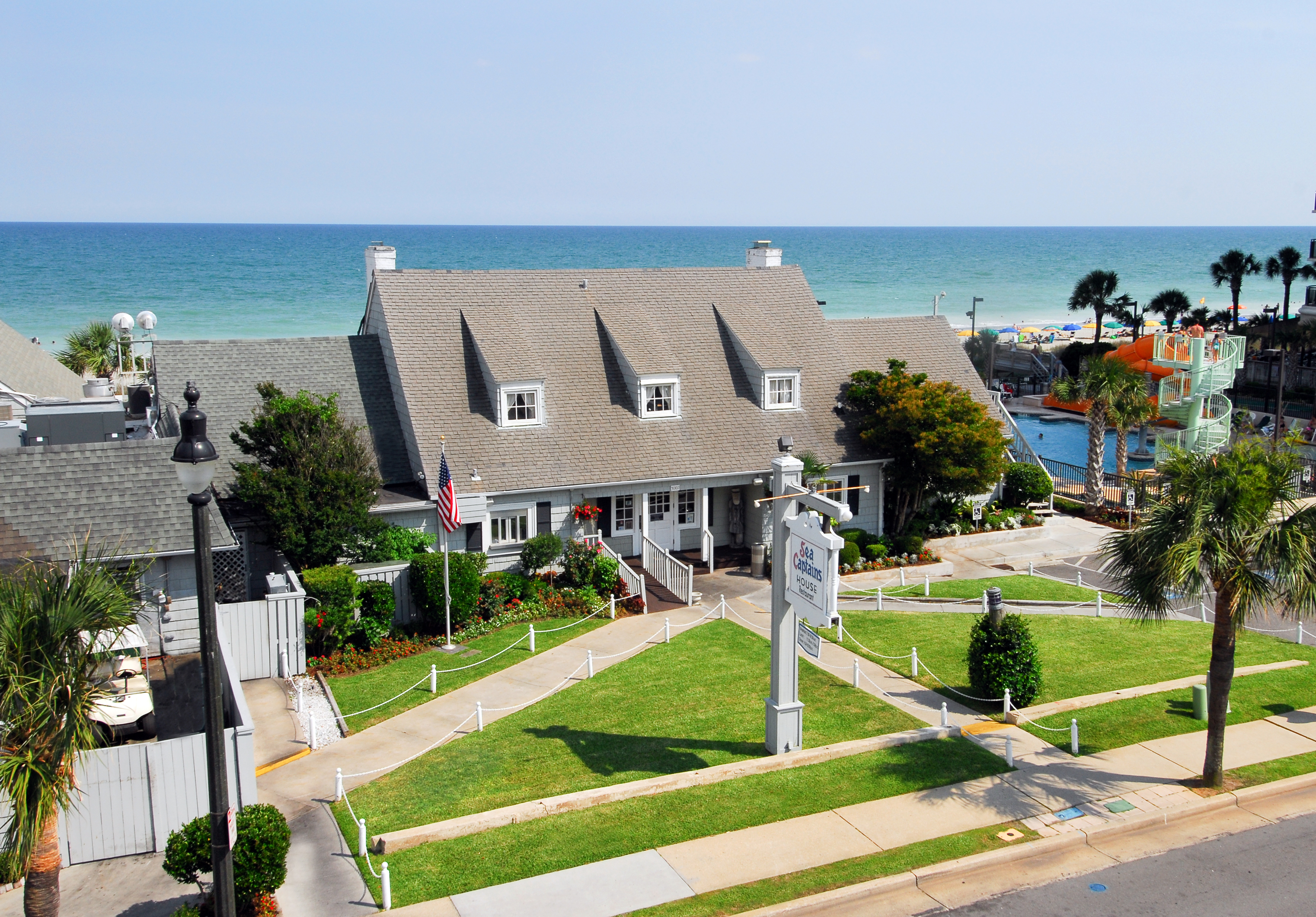 There's nothing like a gathering with a large group at the beach … until it's time to go out for dinner. The hostess shoots you a dirty look when you tell her you need a table for 20-something, and after an hour wait your party finally ushered to a corner with several tables pushed together for the chaotic taking of everyone's orders.
Whether it's a family reunion, a wedding party, a golf group or a club outing, your function deserves better during your visit to Myrtle Beach. While some restaurants are built for smaller parties and operate under the "turn and burn" method of getting guests in and out quickly, others cater to larger groups and have the space and staff to accommodate parties of any size. Here are five places perfect for your group dinner:
* Brentwood House: If you have a formal function on the Grand Strand and don't mind the 15-mile drive to Little River, you won't find better fine dining in a large setting than the Brentwood House. Because this fine-dining restaurant is, as the name infers, located inside an old house, there are several rooms that can be booked by larger parties for a more secluded function. The European-style menu and service are ideal for special occasions, such as anniversary dinners and wedding rehearsals, and the elegant decor creates the perfect backdrop for formal affairs.
* Captain George's: Taking a large party to a seafood buffet can be a chaotic undertaking. Sure, you don't have to worry about the ordeal of ordering, but odds are your group is going to end up sitting at separate tables, and half the party will be up gathering more food while the other half is seated. But everyone loves a nice seafood feast, and Captain George's is the place to do it. Located in a building that resembles a large fishing boat, Captain George's has plenty of space for large groups, including private rooms. More importantly, the crab legs and raw bar make this one of the best buffets in town.
* Magnolia at 26th: Home cooking is one way to make everyone happy, especially the spread that is served three times a day at Magnolia's. Located in the lobby of a local hotel chain, Magnolia's has lots of space and even an upstairs meeting room for very large parties. The buffet format cuts out the need for the long process of taking orders, and the food is down-right delicious. Enjoy a hot country breakfast, a meat and three (or four or more) for lunch or a huge homestyle dinner and bring the whole gang.
* Sea Captain's House: Because the award-winning Sea Captain's House is located in an old beach cottage, there's a lot more space and some divided rooms for larger parties. Although large groups are advised to make advanced reservations, the Sea Captain's House takes it from there, providing private seating and the same Southern hospitality you get every time you visit this 60-year institution. And don't forget the award-winning seafood. It's worth the wait to order your favorite dish on the menu the way you want it.
* Ultimate California Pizza Game Zone: While it's almost impossible to get a large party to agree on everything when it comes to making dinner plans, you can count on the fact that everyone loves pizza. For less formal family and group outings, UCP Game Zone gives your party a wide selection of pizzas, subs and salads to make everyone happy, plus a high-tech arcade where the kids and kids at heart can play together. Lets the little ones play games while the grown-ups watch from the dining room or slip off to the sports bar. UCP Game Zone is a sure-fire good time for big groups.
(Posted: 1/19/15)